Examples of projects implemented
Projects implemented: new transportation products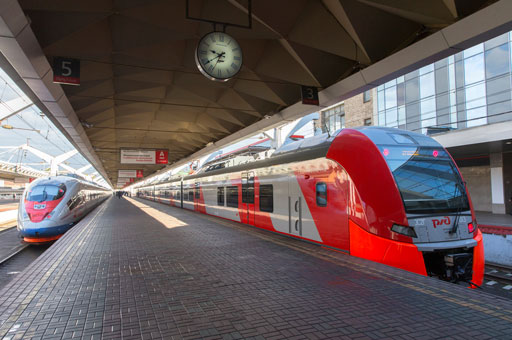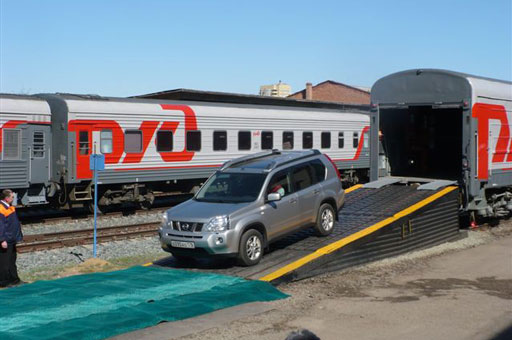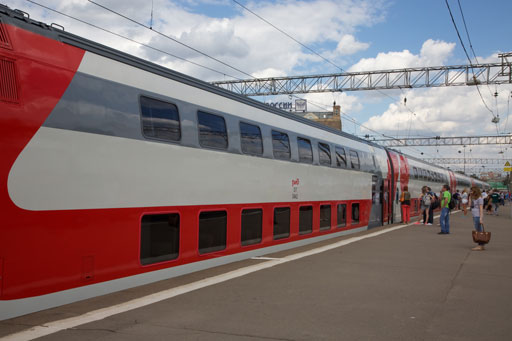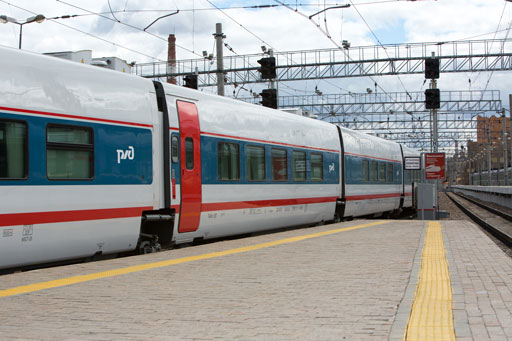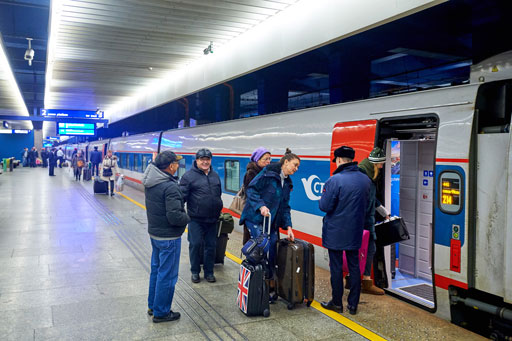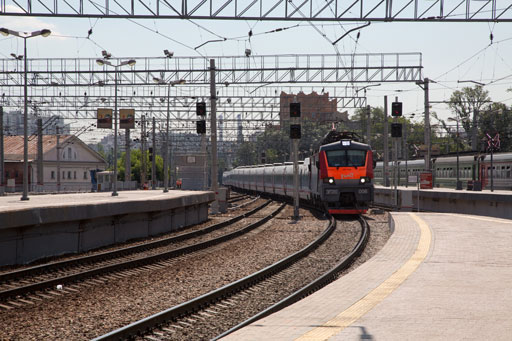 Expanding the area covered by Daytime Expresstrain services
Examples of projects planned for 2017–2018
Expanding the geography of double-decker trains: Stage I (2017–2018)
Main objectives
Enhance passenger service quality, improve affordability of railway transport for the population by decreasing ticket prices, and increase passenger comfort by enhancing the technical equipment of the new rolling stock.
Expanding the geography of higher-speed trains in 2017
New routes
Moscow – Bryansk, Moscow – Voronezh, Moscow – Vyazma, Moscow – Yaroslavl, Saint Petersburg – Nizhny Novgorod, Saint Petersburg – Belgorod. There are plans to make higher-speed trains even faster on the Moscow – Belgorod and Moscow – Smolensk routes.
Faster services and improved long-distance passengertrain schedule
Travel time is the main criteria in selecting the mode of transport. Therefore, to prepare for the upcoming season, RZD Holding carried out extensive work as part of the Year of the Passenger Programme to accelerate FPC's high-class trains which enjoy the highest demand among passengers.
On 29 May 2016, 102/101 Moscow – Adler and 104/103 Moscow – Adler trains were accelerated, with travel times reduced by 74/24 minutes and 42/23 minutes, respectively. Thus, travel from Moscow to Adler now takes less than 24 hours.
On 29 May 2016, the travel time of the 35/36 Saint Petersburg – Adler train was reduced by 65 minutes / 51 minutes. The journey from Saint Petersburg to Adler now takes around 39 hours. The travel time on this route can be further reduced to 32 hours.
On 29 May 2016, the following trains were accelerated: 12 Moscow – Anapa (by 22 minutes), 30 Moscow – Novorossiysk (by 38 minutes) and 144 Moscow – Kislovodsk (by 96 minutes).
Acceleration of the 33/34 Moscow – Tallin train:
as of 13 December 2015, the travel time from Moscow was reduced by 1 hour 56 minutes to 14 hours 22 minutes;
as of 1 June 2016, departure time from Tallin was changed to 17:09 (instead of 16:25), arrival in Saint Petersburg is 23:17 (instead of 23:07), departure from Saint Petersburg is 01:09, arrival in Moscow is 09:40. The travel time is 16 hours 31 minutes (acceleration by 70 minutes).
From 31 May 2016, the 3/4 (715/716 was reclassified into the higher-speed category) Moscow – Belgorod train was accelerated by 1 hour in both directions, from 7 hours 45 minutes to 6 hours 45 minutes.
From 2 August 2016, the 66/65 Moscow – Togliatti train was accelerated: the travel time from Togliatti was reduced by 30 minutes; from Moscow – by 34 minutes.
On 31 May, the 124 Belgorod – Novosibirsk train was accelerated by 1 hour 20 minutes; departure time from Belgorod was changed from 07:50 to 09:10.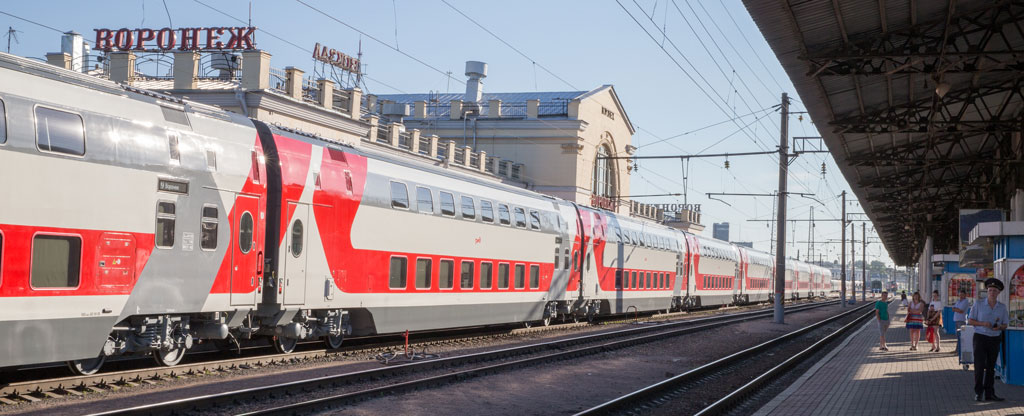 Equipping carriages with air-conditioning unitsand environmentally friendly toilet facilities
All new rolling stock is equipped with environmentally friendly toilet facilities and air conditioning units.
In 2016, the number of carriages equipped with air conditioning units increased by 7.1%, the number of carriages with environmentally friendly toilet facilities – by 8% of the assigned fleet.